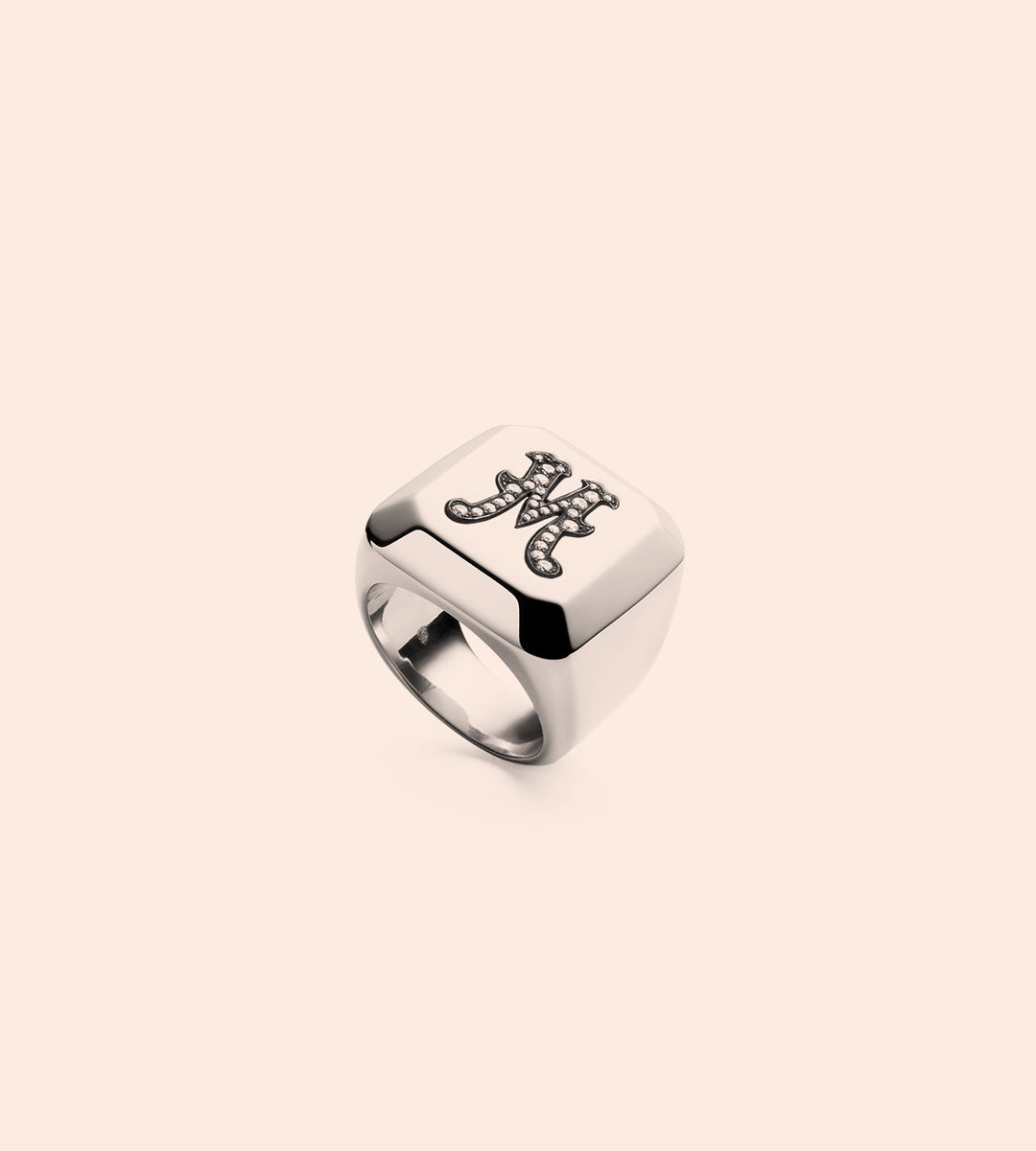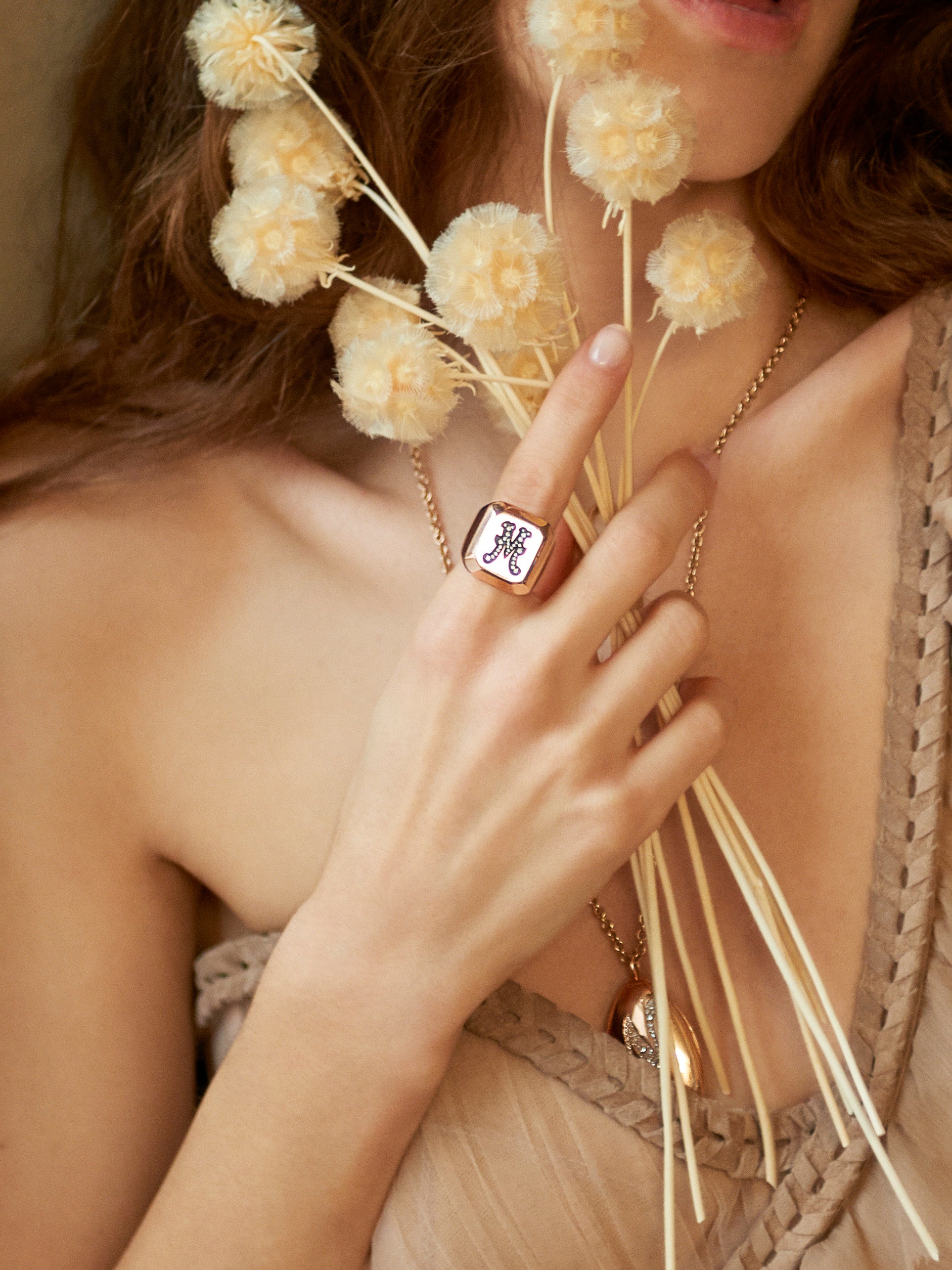 CHEVALIERE RING
Translation missing: en.products.product.sale_price

CHF 13,928

From

CHF 13,928
A classic, heavy gold signet ring in a style suitable for both men and women, your chosen initial engraved in silver, set with diamonds immaculately hand-pinned into the gold bezel, available in yellow, white or red 18k gold.
Product Details
The heavy gold Chevaliere signet ring with a strong but softened square profile in 18k gold is a style suited to both men and women. The initial is engraved in silver, set with diamonds and immaculately hand pinned into the gold bezel.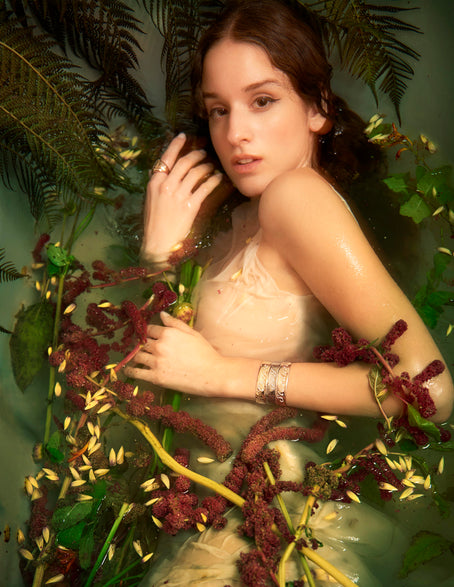 You may also like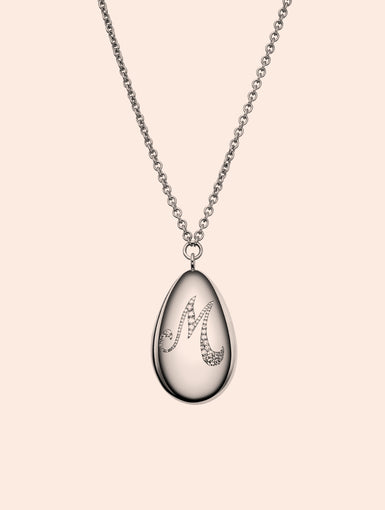 Locket
Discover More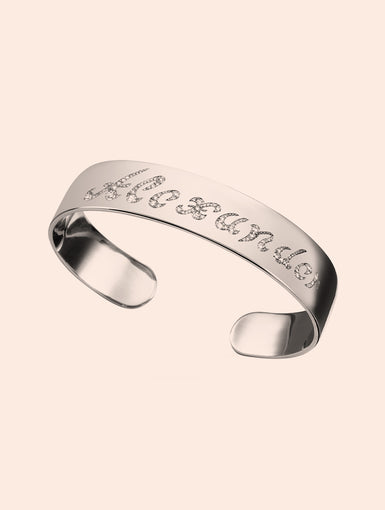 NAME TAG Bracelet
Discover More

help
CREATE YOUR SENTIMENTS CHEVALIERE RING
Choose a precious metal. Select your initial. Create your ring.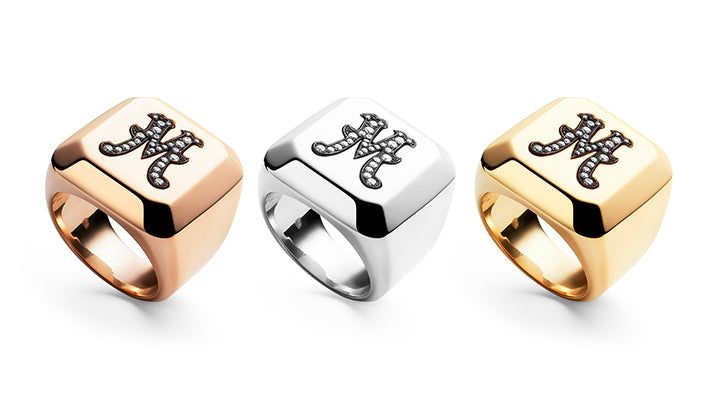 CHEVALIERE RING
CHF 13,928
STEP 1 — Select your precious metal
STEP 2 — Type your letter
STEP 3 — Select your size
MARGARET JEWELS WRIST SIZER
Before printing, make sure the "Page scaling" option is set to "None" in the dialogue box. The Wrist Sizer must be printed on full-size A4 paper. Follow the instructions and make a note of your wrist size.
Cut out the paper Wrist Sizer and make a cut at the base where marked 'CUT HERE';
Thread the pointed end through the cut, ensuring that the numbers remain on the outside of the Wrist Sizer when placed on your wrist;
Place your hand through the Wrist Sizer and pull the pointed end until it fits comfortably on your wrist;
Make a note of the measurement at the point of the cut, this is your wrist size;
To select your bracelet size, round up or down to the nearest cm;
Alternatively, you may also use a tape measure; or, use a small piece of ribbon or cord. Wrap it around your wrist and measure the length using a ruler.